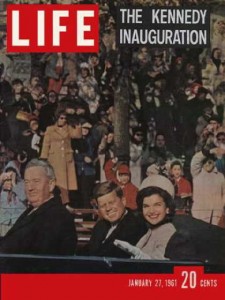 When it comes to integrating the latest technology into their broadcasts there is no other network like CNN that delivers the best viewing experience IMO. During their election night coverage they even had reporters and guests "beamed" up to the set via hologram giving the coverage a star trek-esq vibe. As Barack Obama gets set to take the oath of office on Tuesday there is no doubt this will be the most widely watched live event on the planet. In addition to the media coverage there will be at least a million people attending the event in Washington D.C. More importantly a huge percentage of the attendees will have at least a cell phone camera with them if not a regular digital camera or a video recorder to document the event.
The Microsoft Photosynth team along with CNN is hoping to tap into this huge reservoir of images to create a memorable three dimensional "synth" of the moment when Obama takes the oath. The goal of-course is to document those few moments when he takes the oath with the utmost clarity and detail. Photosynth is a technology that takes regular two dimensional images and interpolates them into a three dimensional image depicting a moment in time. The more images from every angle and different vantage points, the better the quality of the synthesized 3D image.
CNN - The Moment: When Barack Obama takes the oath of office, history will be unfolding. If you are one of the millions attending the inauguration, you can help document those seconds of history through our special iReport assignment. With photos sent in by you and Microsoft Photosynth, we'll capture the most detailed experience of a single moment ever. Here is what you need to do if you're attending the inauguration

1. Take one photo of the moment when Obama takes the oath. If you have a digital camera with a zoom lens, take three photos (wide-angle, mid-zoom, full-zoom)

2.

E-mail each photo as soon as possible to

themoment@cnn.com

(one photo per message, 10MB size limit). Don't forget to include your name in the message if you'd like to appear in the list of the contributors. Please only send in photos you took yourself.
This reminds me of Life magazine's cover shots depicting historic moments of the past except this time the crowd is involved in creating that "cover" shot. Anyone with a digital camera can pretty much participate in this experiment and record history at the same time as well.
Very cool!